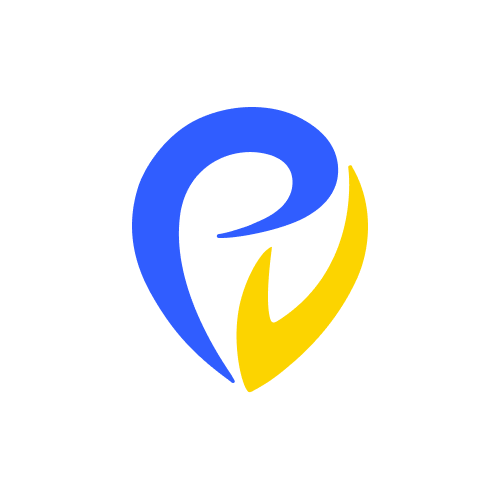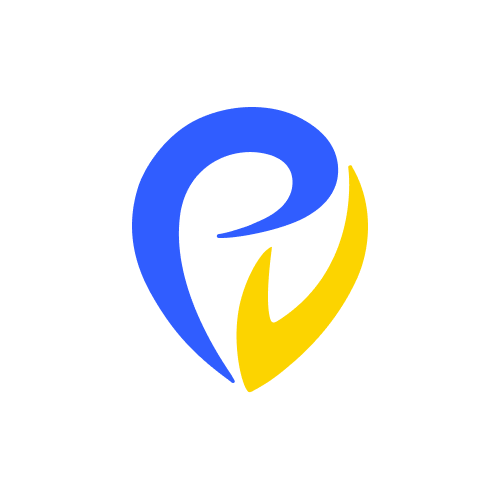 Life at Provectus
December 20, 2021
Educational Tech Space for Teens Supported by Provectus
Life at Provectus
December 20, 2021
Nowadays, knowledge of modern technology is as important as reading and writing were centuries ago. Odessa teens have an amazing opportunity to visit Atom Space.
NPO "Atom Space" is not a school or a course. It is an educational tech space, based in Odessa, where teenagers develop in IT to become industry leaders in the future. Atom Space is not a commercial institution but a social one that has been powered by Provectus, one of the largest local IT companies. Atom Space is the flagship of mentoring educational activities and intellectual volunteering in Odessa.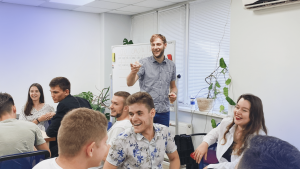 What is Atom Space about?
Atom Space brings together leading IT professionals, startup founders, companies, and motivated youth into a single community. It is a free networking space for teenagers, a community of digitally creative young people. 
Residents are members and ambassadors of the Atom Space, guys from 16 to 20 years old who want to develop in the IT field. An emphasis is put not only on the development of their hard skills (as programming) but also on soft skills such as problem-solving and teamwork. Residents receive modern applied knowledge, work on real projects in teams, develop product thinking and communication skills under the guidance of mentors who are experienced specialists, employees of IT companies who are eager to share their knowledge. 
Mentors are IT specialists who are eager to share their knowledge and experience of working in a company or project with others. The mentor teaches young fellows to solve the problems they face at work. A mentor can teach a course for a group of students or practice individual mentoring.
Nick Antonov, COO at Provectus, witnessed the development of Atom Space over the years and now has a strong professional background. That is what he says about Atom Space's mission.
"Atom Space is a platform for teenagers to define their future. It shows different aspects of high tech. The teenagers can understand the high tech and make the future decision of their life. For the last three years, this platform released about 350 atoms, and 70% of them decided to have their life in the high-tech area."
Atom Space focuses on interests that teens do want to learn. It exists to inspire and create stars.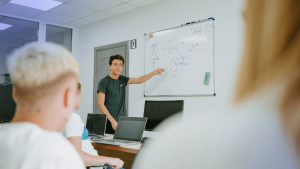 What is so unique about Atom Space?
Atom Space is a lecture hall, educational directions, and community, where teens can find like-minded people and do something together. It is a safe physical space where it is comfortable for them to work and study.
The second point is attitude. In Atom Space, the residents themselves are eager to learn. They are constantly craving new courses. The charge of their motivation is impressive, and it is contagious.
Each of the residents tries not only to take but also to give. They become mentors, share open vacancies, and help others. Even when you are tired, you do not understand something, or you are just lazy, you look at everyone around you, get up and go on to study. 
Last but not least, residents study and get hired as Junior specialists by IT companies! Residents take technical courses, as well as workshops on the development of soft skills, adopt the corporate culture from mentors who already work in companies. Everything is to make guys get their first offer and go through the onboarding stage faster.