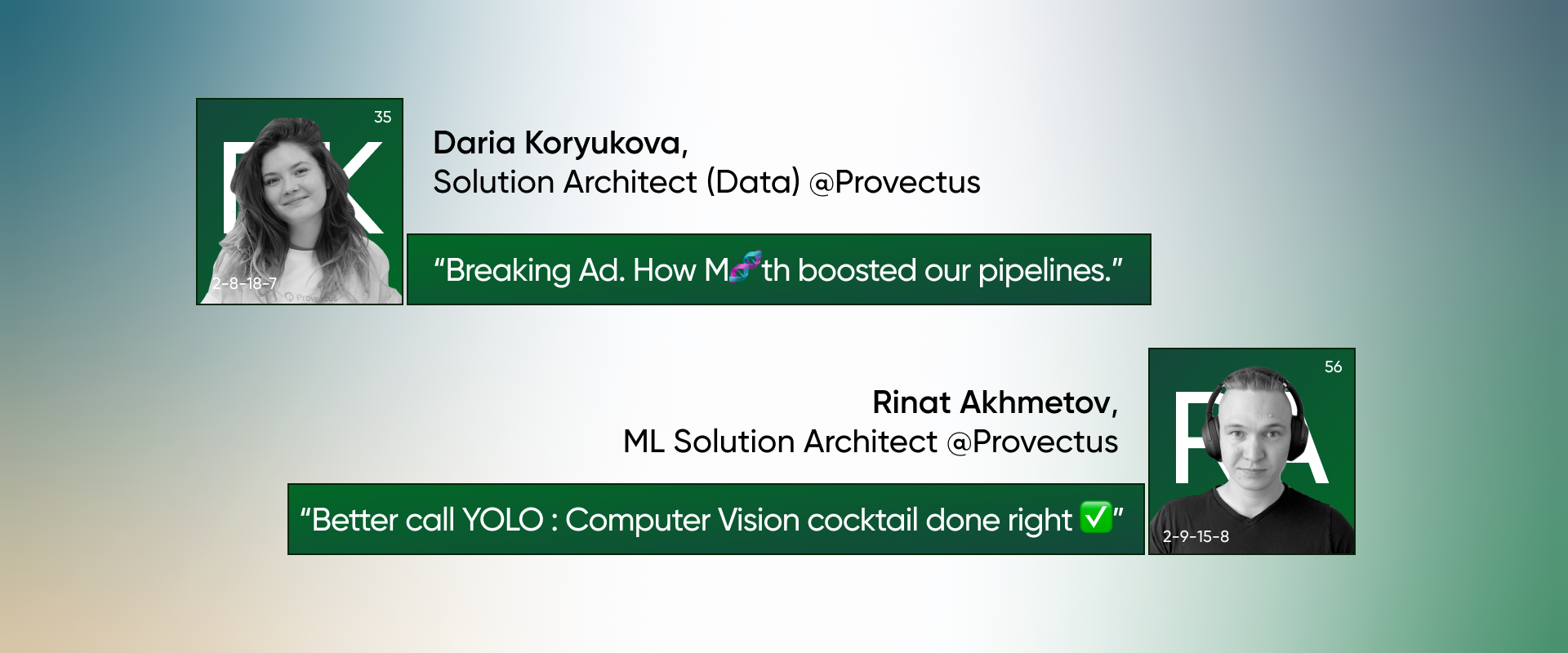 Breaking Bad Data & ML Meetup – Online
Want to get some tech insights that are stronger than Walter White's meth? Join our online ML & Data meetup to get knowledge from our Solution Architects.
Join to listen to Daria Koriukova and Rinat Akhmetov talking about the problems they encounter in their Data and ML work, and how they solve them with best practices.
🕐 November, 3 at 18:00 (Warsaw time, GMT+2)
📍 Zoom (you will get a link via email a few days before the meetup)
Meet our speakers:
Daria Koriukova, Data Solution Architect @ Provectus
"Breaking Ad. How Math boosted our pipelines." How we optimized forecasting pipelines of $30 billion Mass media & entertainment company and reduced time from hours to minutes.
Rinat Akhmetov, ML Solution Architect @ Provectus
"Better call YOLO : Computer Vision cocktail done right"
Register in the form below to attend the meetup!